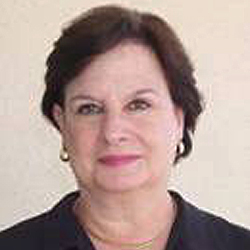 Upon graduating law school in 1981 from the University of Denver Sturm School of Law with Order of St. Ives honors, Susan joined a health care law firm in Denver and has been practicing health care law every since. For the past several years she has worked with Conflict Resolution Services on cases involving health care issues and employment issues. Uniquely experienced in business, healthcare and the law, Ms. Epstein brings an enriched and enlightened background to Conflict Resolution Services, Inc.
SUSAN LANDERSON EPSTEIN MPA, JD
Susan Landerson Epstein brings an added dimension to Conflict Resolution Services, Inc. clients through her combined expertise of business and health care law. Ms. Epstein counsels business and professional clients in matters of corporate, business, health care, employment, contract, tax exempt organizational, and mental health law.
PROFESSIONAL ACTIVITIES
Ms. Epstein's interest in business evolved from her work as a scientific editor/researcher at Bell Labs and her subsequent involvement in health care management in New York. After earning a Masters Degree in HealthCare Administration in 1973 from New York University, Ms. Epstein spent seven years as an administrator at National Jewish Hospital and Research Center in Denver, blending her insight in business with that of health care administration.She has participated in a number of mergers and acquisitions, guided national corporate restructuring projects, helped medical staff and medical practices resolve complex legal issues and often assisted clients in the analysis and formation of new business and nonprofit entities.Susan has co-authored numerous articles such as Co-Mediation, The Top Ten Barriers to Dispute Resolution, and Pre-Litigation and Early Dispute Resolution.
SPEAKING AND MEMBERSHIPS
Ms. Epstein speaks both regionally and nationally in her areas of expertise, is a member of the Colorado and Arapahoe Bar Associations, the National Health Lawyers Association, and serves as pro bono counsel for several civic groups.
EDUCATION
Ms. Epstein earned her Masters Degree in Healthcare Administration in 1973 from New York University. In 1981 she graduated with honors from University of Denver Sturm School of Law. Her ADR training has been with CDR Associates.
ARTICLES
Co-mediation
Top Ten Barriers for Dispute Resolution
Reflections for Mediation
Reflections for Mediation II
Reflection for Mediations III
Dealing with Grief, Anger, and Fear in Mediation
RATES
Call for specific rate information.