This article originally appeared in The Docket August/September 2019 edition.  Reproduced by permission. ©2019 The Docket August/September. All rights reserved.  Modified from its original publication in The Docket.
This March I had the luck and the privilege of competing in the Masters World Cup Nordic ski races in Norway.
It was a series of age-group races over a six-day period at a real World Cup venue in Beitostolen, a village three hours north of Oslo that reminded me of what Aspen once was. The races were fun but extremely challenging. The mountains were beautiful and provided lots of long climbs, fast descents, and tricky turns. Although I did well for an American, I spent a lot of time on the course looking at the backs of the Norwegians, Swedes, and Finns.
Those of us who compete in any type of endurance event, whether it is cycling, trail running, or marathons, know there is a lot more to it than just showing up at the start line waiting for the gun to go off.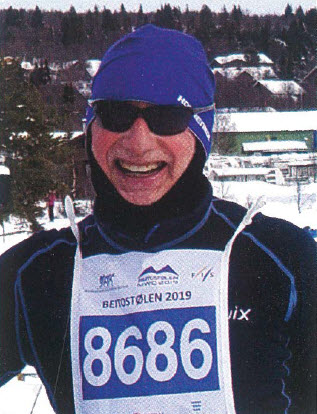 There is a long period of preparation or training, and there is the necessity of planning.  It recently occurred to me that preparing and competing for events like this is similar to the preparation and process of mediating a case.
There is no way to compete or mediate without planning and preparation. In order to effectively mediate, one must obviously prepare by knowing the case and the client's goals. For lawyers, it is important to plan how you are going to present the case to the mediator so that the mediator has a correct and clear message to present to the other side. As a mediator, I am usually impressed with how well lawyers I work with know the law and facts of their cases. Yet sometimes even the best lawyers fail to convey a clear message through the mediator to the other side. Like preparing advance strategy fora race where you plan when to ease up and when to go hard, planning and timing a clear message for a mediator to deliver to the other side can help the case go forward toward settlement.
When I recall trying to reach the top of a long hill on a 10 kilometer course, it occurs to me that like racing, mediation is not a sprint but an endurance event. Sometimes it gets tiring and often it requires conscious pacing. When we enter mediation, we are in it for the long run. It is not a process where we walk in and say, here's our position, take it or leave it. Rather, it is a process where everyone gives and takes at a manageable pace.
In any competition or mediation, there are always low points where everyone feels they'll never finish. This is where the right mindset enters the picture. Someone trying to complete a long race needs to break it down into manageable parts and just try to make it from point A to point B. Those engaged in mediation also may need to just get to one small point, then another, and then yet another where the end is in sight and the success of finishing does not seem so overwhelming.
Technique is important. Even during the hard parts, one tries to maintain form. In the case of mediation, try to keep your cool, maintain your professionalism and don't pass the feed zone. Seriously, don't allow yourself or your client to get thirsty or hungry. Take adequate breaks. Get lunch and stay hydrated. It does make a difference in mediation.
In masters racing, there really are no winners and losers. We all get out there to learn something about ourselves and others. In mediation, sometimes cases do not settle. But mediation always presents the opportunity to learn something about ourselves, our clients, and our opponents. Even though a case may not settle as we had hoped, we still learn from the experience.
Competition is really hard. Mediating is really hard. That is why we do it, and that is what we train and prepare for. We would not be there if it were really easy. Just as some of us race long distances on hard courses because we embrace the challenge, some of us mediate because we enjoy the hard work of settling cases and the sense of accomplishment that follows a successful settlement.
One final thought. Sometimes after a long race, I ask myself whether I left anything out there. Did I try my hardest? Could I have done any more? When we finish a mediation, either as a lawyer or a mediator, we should ask ourselves the same questions.
/wp-content/uploads/2016/07/crs_redesign_final.png
0
0
Hon. (Ret.) Ken Plotz
/wp-content/uploads/2016/07/crs_redesign_final.png
Hon. (Ret.) Ken Plotz
2019-09-20 12:38:27
2019-09-20 12:40:42
Endurance and Mediation